MALLICK WILLIAMS GALLERY BENEFIT AUCTION FOR SHEBA INTERNATIONAL LEADERSHIP COUNCIL
Article by Aniko Berman for XXXX Magazine
Last Thursday night, February 24, the new Chelsea gallery Mallick Williams, threw an artistic event for a profound cause: the Sheba International Leadership Council, a dynamic Israeli-based charity that benefits the Sheba Medical Center at Tel Hashomer. The event was co-chaired by Heidi Lee and Zak Williams. Ms. Lee, a contributor to this magazine, art advisor, and active member of Manhattan's art world movers and shakers, was able to assemble an eclectic group of donated works that were auctioned off to benefit the SILC. Indeed, everything from Pablo Picasso to Gustav Klimt to Cindy Sherman was present on the young gallery's walls. These heavy-hitters were joined by lesser-known contemporary artists such as Triibe, a performance/photography team that added a performative element to the event, and Alois Kronschlaeger, whose architectural painted mesh work, donated by Cristin Tierney Fine Art, was the only sculpture in the group and a stand-out in the silent auction.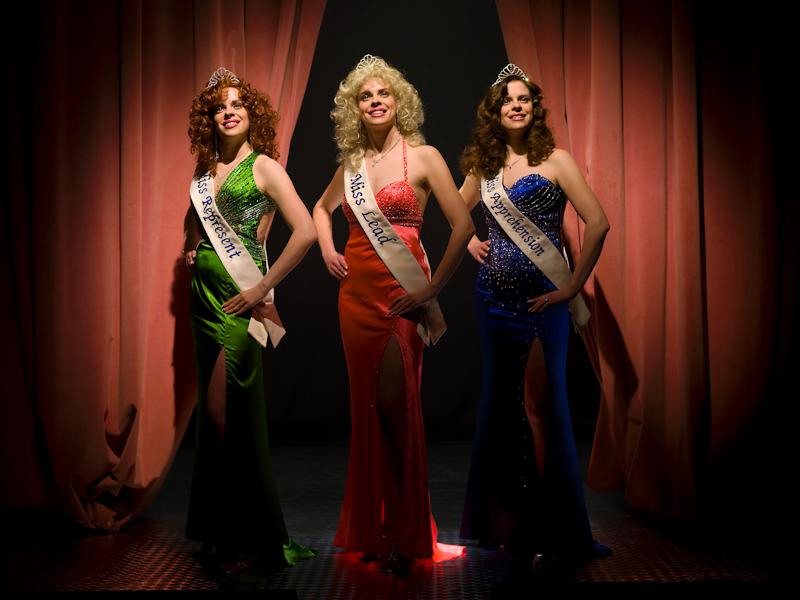 Triibe, Miss, archival ink jet print, 42 x 56 inches, Edition 2/2, framed. Starting bid $7,300
Artists represented in the auction included Cindy Sherman, Robert Mapplethorpe, Ross Bleckner, Andy Warhol, Alois Kronschlaeger, Jaye Rhee, Mr Brainwash, Shay Kun, Naomi Leshem, Denise Lira Ratinoff, Andrea Tese, Domenica Bucalo, Triibe, Mika Rottenburg , Alexander Charriol, Rick Levinson, Shirley Irons, Tara Benet, Beatice Caracciolo, Michael Koehler, Wendy Small, Eric Heist, Bert Stern, Egon Schiele, Milton Avery, Wolf Kahn and Elaine De Kooning.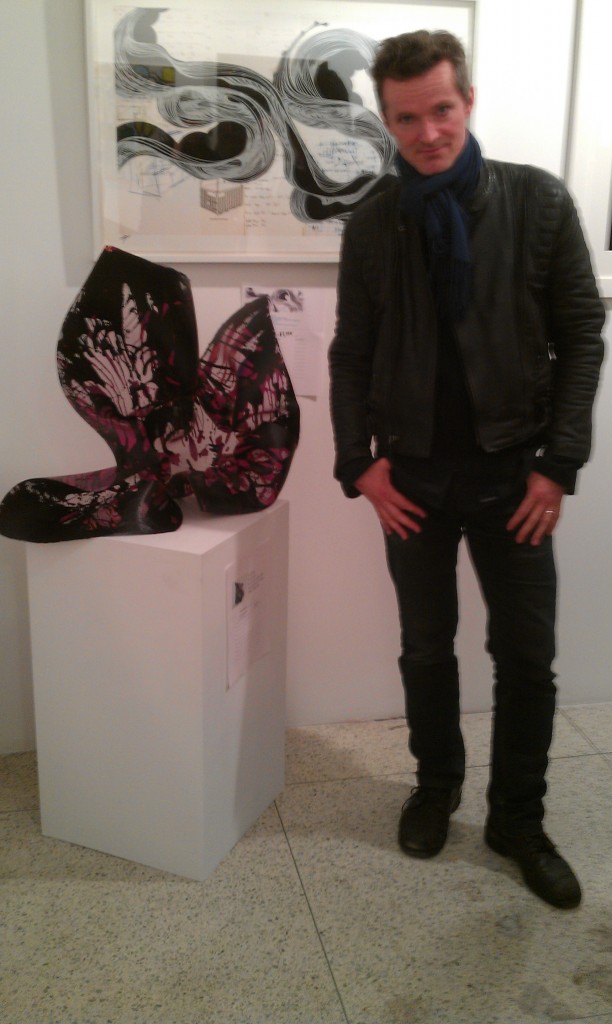 Artist Alois Kronschlaeger with his sculpture
This varied aesthetic mix was reflected in the refreshing mix of people in attendance. Indeed, notably established culturites rubbed elbows with hip young art world upstarts, resulting in an energetic atmosphere of charity, art, and see-and-be-seen. Such a combination of the old guard and new world was epitomized by the evening's auctioner: Alexander Gilkes, the debonair Director at Phillips de Pury & Company who is successfully charming art circles, both here and abroad, with his disarmingly boyish demeanor, market savvy, and unabashedly British sartorial coups. Bridging uptown sophistication with downtown chic, the evening was an aesthetic and charitable success.