INTERNATIONAL RUNWAYS BY THE UNTITLED MAGAZINE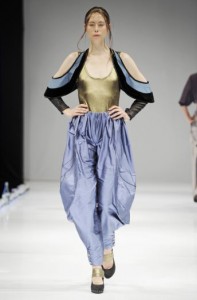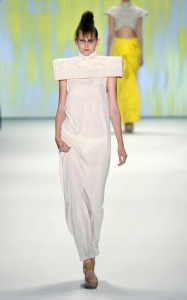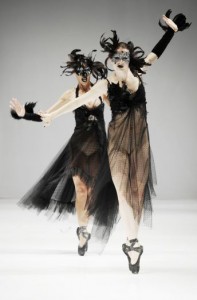 Designs from Copenhagen and Berlin runways 
International Runways
New York first wrote 'Fashion Week' into their event calendar in 1943 in order to draw attention away from the then elite French fashion scene. A week-long event devoted to fashion may have seemed extravagant for some in the 1940s, in the midst of World War II, but in today's commercially driven culture, and the fashion industry now accounting for a huge proportion of the worldwide economy, it seems just a single week or the renowned 'Big Four shows,' will no longer suffice for our fashion fraternity at large. Each year, fashion followers from all over the globe flock to soak up both word and sight of the next new designer, the season's must-have trends and the whose-who on the front row. Fashion weeks have now become glorified hubs for publicity. The event stretches beyond the field of fashion at times, celebrating the aura of the celebrity, the latest advancements in technology, the influential status of magazines and the creative minds of hundreds of designers. Fashion Week is now a year-long phenomenon, with the hype from one event lasting up until the next 'big' event worldwide. For years, four fashion capitals, Milan, London, Paris and New York have set the pace, each competing for the top position in the industry.
However, in the last decade alone, the industry has witnessed a huge shift and the competition has become just that little bit greater as 'Fashion Week' inspired events have surfaced as annual events in Turkey, Malaysia, Iceland, India, Russia, Germany and many more countries. With such diverse cultures, these emerging fashion capitals are bringing a fresh look to fashion through the instillation of their traditional practices into the industry. XXXX Magazine went further afield for its dose of Fashion Week this year.
First runway: Lakme Fashion Week. With Fashion Week catwalks cropping up in countries and continents around the globe, fashion lovers can now follow S/S collections throughout the year.
Lakme Fashion Week presented an explosion of Indo-Western colour, culture and tradition. Conceived in 2000, with a vision to integrate India into the 'global fashion industry,' not just as a contributor or a new-event-on-the-block, but as an event which would lead fashion trailblazing into new, Indian-inspired areas of creativity, Lakme Fashion Week has become an established event on the annual fashion calendar. Now in its 11th year, and having gained a firm international reputation, Lakme set out to welcome the arrival of S/S by celebrating traditional Indian craftsmanship in many of its designer shows.
Lakme showcased the skill of India's most prestigious and emerging designers internationally and shed light on the talents of make-up artists, models, stylists, producers and photographers. Organised by one of the largest cosmetic brands in India, Lakmé and IMG, The Grand Hyatt in Mumbai hosted catwalk shows for a record 87 designers, amongst which were the likes of Manish Malhotra, Neeta Lulla and Prajwal Badwe.
What clearly sets LWF apart from 'the Big Four' is not only its unwavering support of fresh, emerging talent but, most sagaciously, the attention it shows towards upholding a strong national identity to excite Indian consumers without brushing off international alliances and influences. Indian designers, such as the renowned Manish Malhotra, took to the catwalk last season merging celebrated Western shapes and Parisian couture designs with Indian street style and Sari silhouettes. Designer Neeta Lulla showcased a collection based on the Kalamkari art form. Elaborating on her designs, Lulla stated: "It uses a form of Kalamkari called Sri Hastakala, which is married with velvet and French lace to create a contemporary look." Other designers to fuse Indian art forms with Western inspired designs included Shashank Raj and Prajwal Badwe. Badwe's collection combined Indian royalty with the romance and extravagance of the Elizabethan era.  Payal Singhal merged traditional Indian costume with the futuristic world of stage fashion and Pallavi Goenka used heritage textiles to create layered designs rich in surface texturing. Footwear designer Rohan Arora stated, "the trick lies in fusing the benefits of modern style with a design which makes you go back to your roots.''
The international praise received by such designers speaks volumes for the event's emerging success. With such a traditionally unique and, for the most part, internationally unexplored textile heritage, it was refreshing to see Indian designers introducing traditional, yet cutting-edge, high-fashion techniques, to an international audience.  In a consumerist society so reliant upon mass production, the rich display of Indian craftsmanship certainly took the international fashion scene by a hold.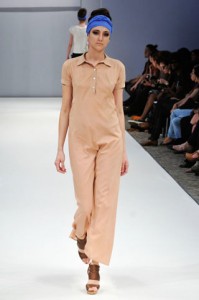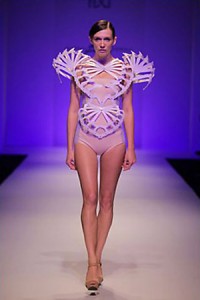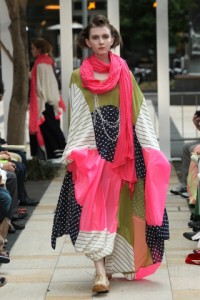 Designs from Buenos Aires, Lakme and Tokyo Fashion Weeks 
Fashion journalist, Sophie Bak flew to the Ukraine to report on the second wave of its newly introduced, Kiev Fashion Days last season. Having fostered private atelier designers for the length of its existence, the Ukraine has been notably slow to emerge internationally in previous years. This was the case up until recently, when Kiev's Old Military Factory, situated in the heart of the city, become the meeting point for a gathering of its most talented designers in the Ukraine's first international fashion event, Kiev Fashion Days. Aiming to 'provide a platform for the integration of the Ukrainian fashion community into an international context and promote Ukrainian designers to the world fashion scene,' KFD saw the rise of several designers after its inaugural show. This Autumn/Winter, KFD showcased an even more ambitious wave of designers with a line up of hot-to-know names, including Lilia Pustovit, Fyodor Vozianov, Vitaly Pavlishin, Igor Kikot, Sasha Kanevsky, Valery Kowalska, Ksenia Marchenko and Maria Reva.
Kiev-born designer, Sasha Kanevsky whose designs were inspired by safety and work apparel presented a collection which incorporated synthetic fabrics mixed with wool and jersey to construct versatile garments for both women and men. Sheer tops and leather backpacks also hit the runway to create an interesting contrast. Representing international fashion was British designer, Ada Zanditon who stunned the audience with her 'Jupiter-inspired' collection, Cryoflux. Arctic explorer jackets were teamed with long flowing skirts in a variety of prints and colours. Zanditon later presented an influential lecture on the sustainable fashion movement. Swiss Ethical Fashion 2010 Award winner, Wassilissa Bock, and young Kiev designer, Phil Bananov, added to the trend of sustainable style with their eco-conscious presentations. Pustovit's show was dominated by an autumnal take on pastels married with greys and an occasional splash of intense orange. Flowing pleated skirts, layered with knitwear, jersey and rainwear left a sentiment of femininity and fortification. Valery Kovalska's catwalk closed KFD with a spectacle of translucent t-shirts, draped skirts, shiny-finish coats and geometric tops. Stars of the event included the supermodel Alla, who  returned to her native soil to become the face of KFD and walk for Valery Kovalska. Male supermodel, Lamberto Petri returned to Kiev with La Maison du Couturier. Commenting on the event Petri stated, "I think KFD is the perfect place for development of any European fashion brand."
An important part of the KFD venture, on top of the official calendar shows, is the introduction of a program of lectures, master classes and workshops for the public and press.  These micro-events gave KFD a unique, educational edge which, without dulling down the glamour and pizazz of the fashion, enabled fashion lovers from near and far to engross themselves in, well, MORE fashion! International experts from the fashion sphere, including photographers, designers, critics, magazine editors and press representatives, appeared on stage to spill their wise words. Amongst such figures were Joerg Koch, creative director of the art and culture magazine 032C, Alena Doletskaya, former editor in chief of Vogue Russia, fashion journalist, Godfrey Deeny and Zimbabwe Fashion Week Founder and Director, Priscilla Chigariro. As Bak revealed, 'It was a sight to see young fashion students mingling with international guests, members of the press and designers – all with one thing in common.' Photo-projects and exhibitions, by the likes of TOP 10 and LomoFest, alongside visually stunning, off-schedule installations with big poem boards by Velar jewelry, helped make the event the most diverse to date.
KFD organisers are evidently from a certain layer of the Ukrainian fashion scene; they avoid East-European clichés and focus on cutting edge fashion from all over the world. "Our main goal is to educate, provide an outlet for expression and self-realisation for the new generation of talent in the areas of fashion, photography, art and journalism," says Daria Shapovalova, the host of KFD. She later added, "KFD was created as an event where young designers from all over the world have a chance to be inspired by each other and expose their work to international press." In a post-event interview, Shapovalova addressed the important shift that had taken place in the development of the Ukraine's textile industry for the event to advance in future years: "We need to develop our textile industry, and if Ukrainian designers continue working just with private clients then we will never be able to grow and achieve influential status worldwide."
Despite this forewarning, KFD had the look of one of the world's top fashion weeks, with striking catwalk shows, exhibitions and events. The event excelled in its own Ukrainian way by bringing innovation to the already thriving international stage and progressed closer, once again, to stamping international credit onto its exclusive atelier identity.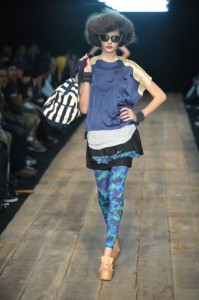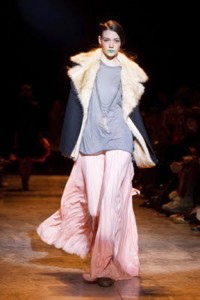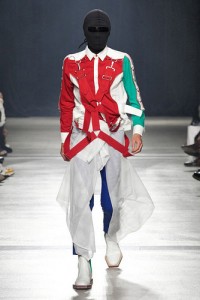 Designs from Tokyo and Kiev Fashion Weeks 
Germany raised its bid this year to match Paris and London with a promising display of designers at its annual Fashion Week in Berlin. Other European 'Fashion Week' hosts to watch out for this year included Denmark and Iceland. In March 2011, the Buenos Aires city government hosted the first edition of Buenos Aires Runway at the Metropolitan Design Center (CMD), located in the neighbourhood of Barracas. Designed to showcase local designers, the inaugural edition put some of the finest Argentinean styles on display for the Fall-Winter 2011 collections. Buenos Aires Runway served as a project platform to celebrate Argentinean fashion as a new creative field, as well as reinforce its integration into the industry and economy.
Among the designers who participated in the first edition of Buenos Aires Runway was Argentinian born and based, Marcelo Senra, whose collection brought ethnic and tribal designs onto the runway. Senra's designs took her Argentinian upbringing and influences abroad last year when she was selected by the Argentina Ministry of Foreign Affairs to show her collection at Mercedes Benz Fashion Week in New York – an achievement which brings to light Argentinian's inspiring fashion scene. Min Agostini, who studied architecture at Buenos Aires, brought her construction inspirations into her collection which combined short miniskirts with volumized dresses and urban coats. Like Senra, Agostini also contributed to New York Fashion Week in 2009. The many layers upon layers of silky, sheeny, heavily sculpted material in Fabian Zitta's designs, accompanied by Mariano Toledo's leather infused, virile collection worked in dialogue with fashion trends on an international scale without dismissing the richness of their own South American culture.
On November 3rd, 2011, the second wave of Buenos Aires Runway was presented, featuring designers Pablo Ramírez, Cecilia Gadea, Daniela Sartori, Rodrigo Abarquero, Andrés Baño and Luz Ballestero. In all future editions of Buenos Aires Runway, new talent will continue to be selected, with the goal of offering these emerging designers the professional tools and base to establish adequate connections within the local and international market. With help from prestigious IMG Fashion, Buenos Aires Runway seeks to become a part of the international fashion calendar while also establishing the city of Buenos Aires as a symbol of design and fashion.
The close of the 11th Annual Edition of Japan Fashion Week S/S 2010 brought Tokyo's fashion industry swiftly buzzing back into the press in 2011 in anticipation of its 12th Annual 'Japan Fashion Week.' Preparations for the city's leading fashion event were well under way with the event's website packed to its html brim. Daily updates of designers set to feature in the shows, commentary on the schedule for the shows as well as pre-event interviews and carefully refined press releases were broadcast to prepare the fashion industry.
After witnessing spectacular S/S 2011 collections, from designers such as Yuki Torii International, Yukiko Hanai and Matohu, fashion forecaster were on the case of predicting what fresh looks and trends would crop up on the catwalk for A/W 2011. However, such energy subsided when, on March 11th, just two weeks prior to day one of the A/W event, the A/W planning subsided when worldwide attention shifted towards the sudden, catastrophic events of the Eastern Japan Earthquake. The earthquake and following Tsunami which killed just under 16,000 people was the most powerful earthquake to have hit Japan and the most fifth powerful in the world, reaching a magnitude of 9.0. In the wake of such a catastrophic event, due to the multiple concerns regarding current electricity shortages, unreliable transportation, and general safety the "Japan Fashion Week in Tokyo," that was scheduled to take place towards the end of March, was cancelled. The JFW committee posted the following statement online: 'Despite this unprecedented national disaster, we will do whatever we can to keep the business flame burning in order to promote new fashion business, and we deeply appreciate your understanding and support.'
This fall JFW came back bigger and better than ever. Japan Fashion Week was relaunched as Mercedes-Benz Fashion Week Tokyo (also sponsored by beauty giant Maybelline) and from October 16-22nd,  presented the Spring / Summer 2012 Collections.  British designer Paul Smith opened JFW. In a show of support for his Japanese customers, Smith presented the collection at Tokyo Midtown. He closed the show wearing a t-shirt with "I Love Japan" printed on the back with the Beatles "All You Need is Love" playing to the applauding audience. With a line up of more than 45 runways shows scheduled,  designers to show their collections at JFW included InProcess by Hall Ohara, Yukiko Hanai, Kamishama Chinami, and Theatre Products. Some up and coming designers that are worth keeping an eye on include, Yasutoshi Ezumi, who graduated from Central Saint Martins, and worked as an assistant at Alexander McQueen before returning to Japan to launch his own brand. Edgy Banal Chic Bizarre is another emerging brand that does not shy away from provocative and eccentric styling. Ambell, designed by Bunzo Kadono, who has worked with Anne Valérie Hash and Véronique Leroy before starting his own label and A Degree Fahrenheit designed by Yu Amatsu who cut patterns for the likes of Mark Jacobs and Jen Kao before launching his collection in Fall of 2010.
It seems the never ending merry-go-round of world-wide fashion weeks will continue to grow, as an interest in international brands and the internet bring the world closer together. It is refreshing to watch so many culturally inspired collections see the light of day, and markets which would have previously been considered irrelevant have the chance to give their talented designers a voice in the international fashion scene.  Not only does it promote cultural awareness, it helps promote international identities and trade, making the world a far more interesting place. The more international runways take off, the more we can look forward to wearing clothing designed by artists with a unique vision, rather than the over-saturated brand names that seem to dominate the High Street and shopping venues today.