VIDEO ARTIST MARCO BRAMBILLA PRESENTS "EVOLUTION" AT VENICE FILM FESTIVAL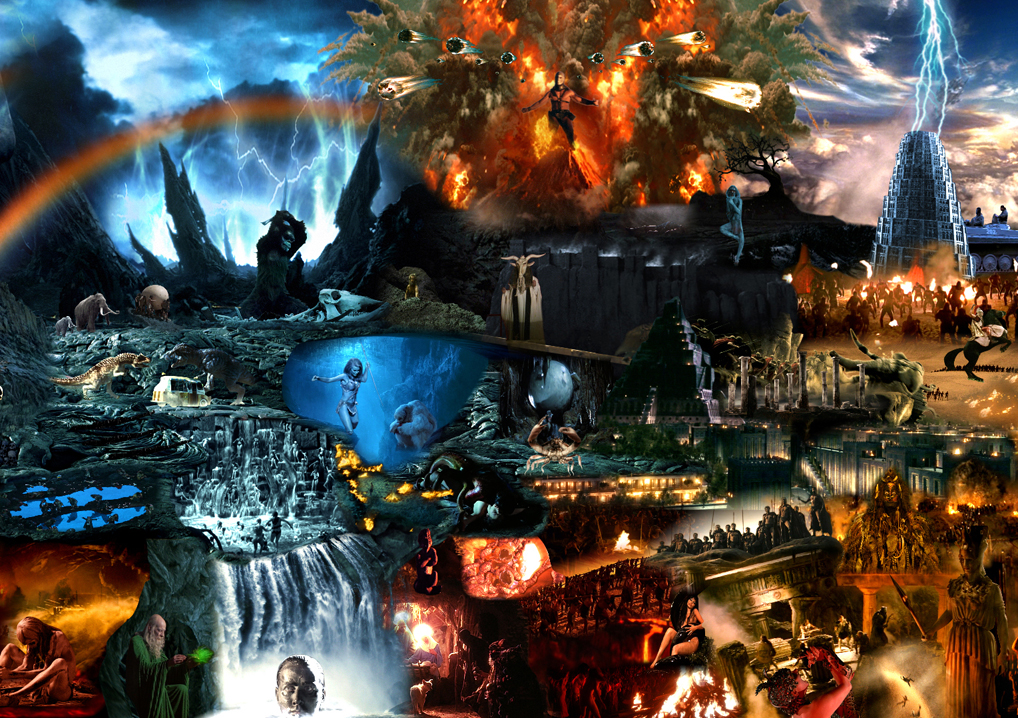 Marco Brambilla 'Evolution' (2010)
Film still, Courtesy of the artis
It would seem reasonable to conclude that Marco Brambilla wants us all dead. Not in the immediate 'I'm going on a violent, grotesque killing spree that would harm victim and loved ones all at once' sense, but more of the 'I'm interested in what humanity's inevitable decline will look like.' The director of the 1993 post-apocalyptic 'Demolition Man' has shifted course over the last two decades into the formal field of visual arts, with video and photography works shown at the Guggenheim, the San Francisco Museum of Modern Art, the Kunsthalle Bern and the ARCO Foundation in Madrid. Brambilla enters uncharted territory again; this time, as creator of the first video artwork designated as an Official Selection at the 68th Venice International Film Festival entitled 'Evolution'.
For one night only, the ten-minute film will be screened at the Sala Perla in Lido, Venice amidst an array of nineteen Out of Competition films selected by a distinguished international jury. The gravitas of Brambilla's achievement, as the first and sole entrant producing a work of silent video art versus a scripted narrative, is alluded to even in the published opening statement by Paolo Baratta, President of the Venice Biennale. 'Technologies are in constant evolution,' says Baratta, 'with the spreading of digital and 3D techniques – and the ways in which audiences experience cinema are constantly changing too.' No great irony there, as Baratta (wittingly or not) mentions the title, media and working techniques all fundamental to Brambilla's entry.
The film is built upon a seamless flow of roughly 400 film excerpts, all reflecting humankind's milestones in a grandiose, meta-historical fashion. Using the existing language of Hollywood's versions of life, death, existence and destiny, Brambilla weaves a satirical tapestry of popular, cherished cinematic memory. The film made its initial debut during Art Basel Miami Beach last year, in an intimate poolside screening at the Standard. It was also included in a larger corpus of works from Brambilla's solo exhibition 'The Dark Lining' at the Santa Monica Museum of Art. The enthusiastic response to the film can only be magnified now, as it ascends to a new level of global artistic mastery.
What's most engaging is that Brambilla seems to retain a love and respect for his 'parent' profession in Hollywood, appropriating some of its most memorable tales to allow his own unique vision to surface. The satire seems neither bitter nor disparaging; rather, it appears to lightheartedly address the cycle of human existence from beginning to end (thoughts of our demise are miserable enough, why not throw in a few associations with favorites such as 'E.T.' or 'Star Wars' or Monty Python?) with a humorous lilt.
In every way, Brambilla casts humanity as a mere walk-on role in the cinematic epic of natural existence. With 'Evolution', this extraordinary 3D moving montage renders us spectators and the spectacle all at once. Adding a bit of bravado and two decades of sincere pop-cinema appreciation, you can almost hear Brambilla call out: lights, camera, apocalypse!
Article by Shana Mason for XXXX Magazine