XXXX MAGAZINE ON THE BIG SCREEN! DECEMBER 2011 SCHEDULE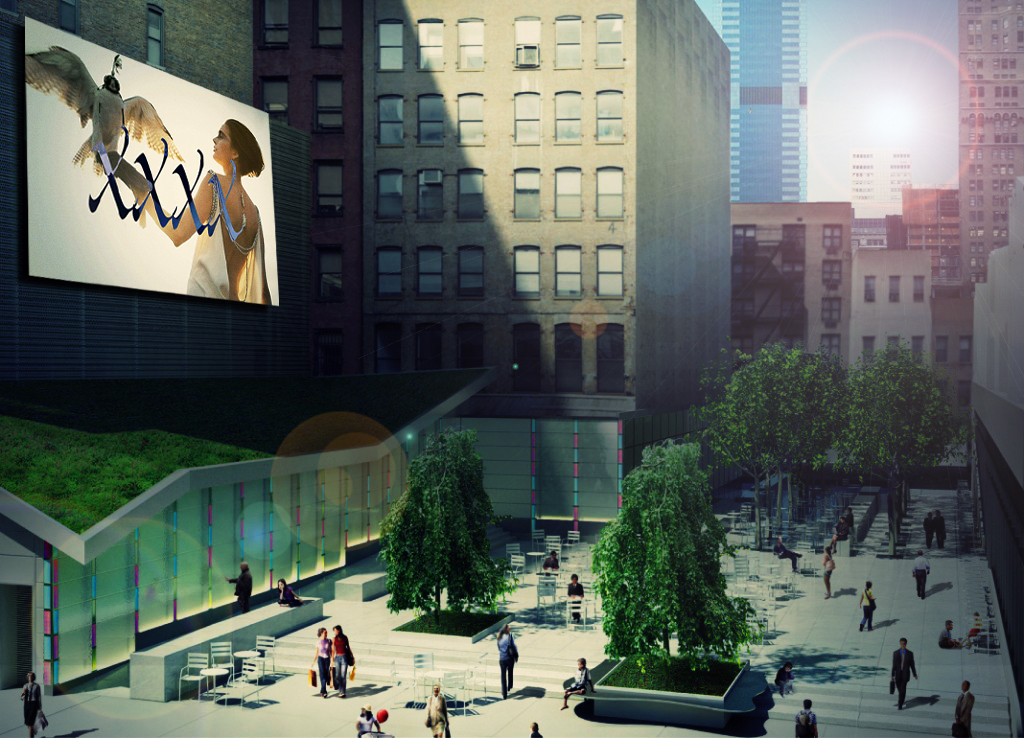 The Untitled Magazine "Voyage" issue features photo and video editorial productions from a wide array of international contributors coming from locations as varied as Argentina, France, England, Peru, Greece, United States, Italy, Holland, Canada, Germany and Sweden, each with their own take on what the theme "Voyage" means to them. Contributors include Andrea Tese, Bell Soto, Brian Gonzalez, Christian Witkin, Daniel Arango, Delaney Bishop, Diana Le Quesne, Diego Corredor, Dominique Polambo, Indira Cesarine, Iris Brosch, Jordan Doner, Kaelen Ohm, Michael Daks, Patricio Guillamon, Paul Windridge, Peter Philip Luckner, Sean Capone, Sophia Deininger, Elkelv & Theodorakou and Zaiba Jabbar.
Throughout 2011-2012 do not miss XXXX Magazine movies screening almost daily in collaboration with the Big Screen Plaza in Chelsea, Manhattan.
XXXX MAGAZINE VOYAGE ISSUE SCREENINGS (2 hours)
12/7 @ 9-11pm
12/10 @ 9-11pm
12/12 @ 9-11pm
12/15 @ 9-11pm
12/17 @ 9-11pm
12/19 @ 9-11pm
12/21 @ 9-11pm
12/24 @ 9-11pm
BSP strives to enrich the cultural center of Manhattan through the screening of video art. The 1 hour XXXX Magazine Best Of Issues 1-3 Screening includes a selection of some of the best video art and fashion film productions, curated by Adriana Farietta for the Big Screen.
Featured productions include: 

Anne Koch "That Night"; Benjamin Marlowe "Self Portrait"; Bo Sul Kim "Cocoon", Catherine Anyango "Vanity & Shame", Dimitri Hyacinthe "Waiting", Elisa Sighicelli, "The Party is Over",  Indira Cesarine "Ambient Energy", "Pop", "Punk", "The Spell", "Kaleidoscopic" & "Only You", John Paul Zuviate "The Face", Karine Laval "Inferno", Monika Elkelv "Hope & Fate", Morgan O'Donovan "Modern Ruin", Patricio Guillamon & Jesus of Notion Artes "Subliminal Reality", Patrik Andersson "Fire Dancer", Paul Windridge "I Turned and Walked Away", Peter Luckner "Breakthough", Phantasmic Tv "Danse / Florae", "The Spell" and Sophia Deininger "Automenagerie" & "Ruins of Statsis".
BEST OF XXXX MAGAZINE ISSUES 1-3 
12/8 @ 2-3pm, 10-11pm
12/11 @ 4-5pm
12/13 @ 10-11pm
12/14 @ 9-10pm
12/15 @ 2-3pm
12/16 @ 9-10pm
12/17 @ 3-4pm
12/18 @ 10-11pm
12/20 @ 10-11pm
12/22 @ 2-3pm, 10-11pm
12/25 @ 4-5pm
Free seating is available in the Plaza, or for a good view over cocktails or dinner, make reservations at Bar Basque.
location:
BIG SCREEN PLAZA
6TH AVE BETWEEN 29TH & 30TH
NEW YORK, NEW YORK