XXXX MAGAZINE ON THE BIG SCREEN! THE "UNTITLED" MAGAZINE HITS A CINEMA NEAR YOU!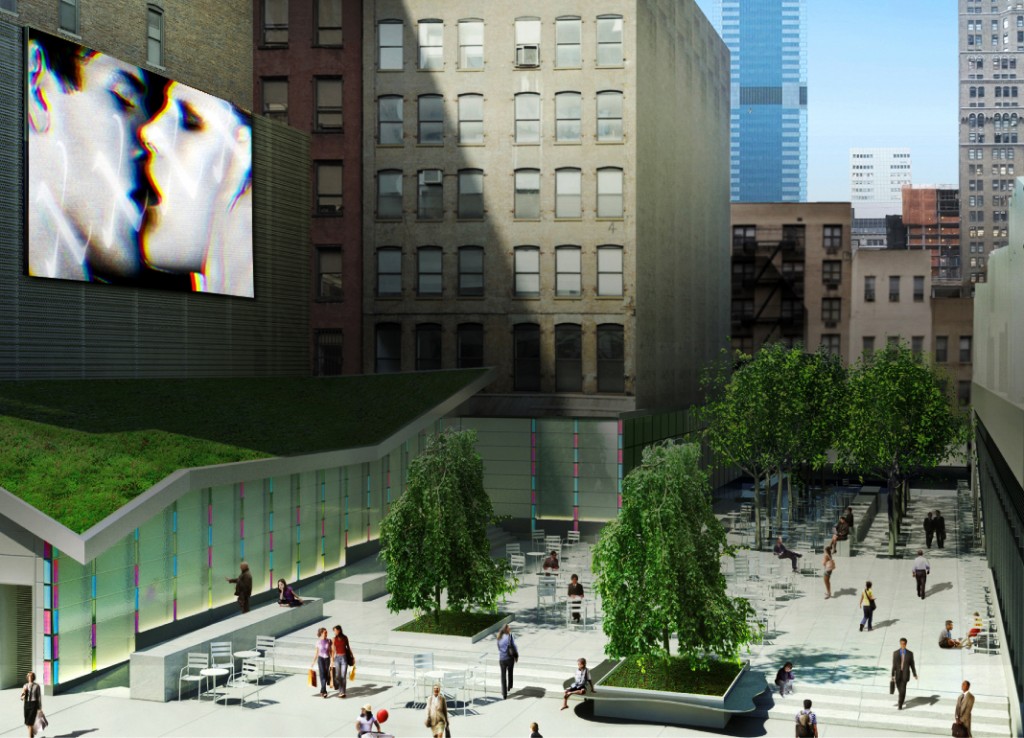 THE BIG SCREEN PLAZA & XXXX MAGAZINE SUMMERSCREENING LAUNCH – JULY 5TH
FEATURING OVER 20 ORIGINAL PRODUCTIONS OF VIDEO ART & FASHION FILMS BY CONTRIBUTING DIRECTORS & ARTISTS
This summer, The Big Screen Plaza (BSP) will present a selection of XXXX Magazine original productions on its 30x 16 ft HD, LED screen overlooking its 10,000ft2 Plaza in Chelsea, Manhattan. BSP strives to enrich the cultural center of Manhattan through the screening of video art. The 1 hour XXXX Magazine screening includes a selection of some of the best video art and fashion film productions published to date, curated by Adriana Farietta for the Big Screen.
Featured productions include:
Anne Koch "That Night"; Benjamin Marlowe "Self Portrait"; Bo Sul Kim "Cocoon", Catherine Anyango "Vanity & Shame", Dimitri Hyacinthe "Waiting", Elisa Sighicelli, "The Party is Over",  Indira Cesarine "Ambient Energy", "Pop", "Punk", "The Spell", "Kaleidoscopic" & "Only You", John Paul Zuviate "The Face", Karine Laval "Inferno", Monika Elkelv "Hope & Fate", Morgan O'Donovan "Modern Ruin", Patricio Guillamon & Jesus of Notion Artes "Subliminal Reality", Patrik Andersson "Fire Dancer", Paul Windridge "I Turned and Walked Away", Peter Luckner "Breakthough", Phantasmic Tv "Danse / Florae", "The Spell" and Sophia Deininger "Automenagerie" & "Ruins of Statsis".
Free seating is available in the plaza, or for a good view over cocktails or dinner, make reservations at Bar Basque.
JULY Screening Times:
JULY  5 : 9PM & 10PM
JULY  8 : 12PM & 1PM
JULY  14 : 9PM & 10PM
JULY 19 : 9PM & 10PM
JULY  22 : 12PM & 1PM
JULY 28 : 9PM & 10PM
AUGUST Screening Times:
AUGUST 1 : 9pm & 10pm
AUGUST 5   : 12pm, 1pm, & 3pm
AUGUST 7   : 4pm
AUGUST 9   : 3pm
AUGUST 11 : 10pm
AUGUST 12 : 10pm
AUGUST 16 : 9pm & 10pm
AUGUST 19 : 12pm & 1pm
AUGUST 21 : 4pm
AUGUST 23 : 3pm
AUGUST 25 : 10pm
AUGUST 26 : 10pm
AUGUST 30 : 9pm & 10pm
location:
BIG SCREEN PLAZA
6TH AVE BETWEEN 29TH & 30TH
NEW YORK, NEW YORK