DISCOVERING AVANT GALLERY – MIAMI
Article by Shana Mason for XXXX MAGAZINE
Miami has earned a reasonably steadfast reputation as a designer's heaven; with the Design Center of the Americas stationed in Fort Lauderdale, the Miami Design District (which continues to expand both in size and scope) located in Downtown Miami and more than fifteen publications exclusively dedicated to interior and applied design, it's difficult to miss the signposts.
There's a continuous struggle, however, to successfully meld the fields of fine art (pointedly manifested from a creative source transcending 'practical' or 'utilitarian' efforts) and design without one overpowering the other or, worse, the entire operation turning into the safe (but monotonous) tones of IKEA. In Miami, especially, as fine art is just beginning to make its international presence known outside the auspices of Art Basel Miami Beach, such an endeavor is equivalent to walking a tightrope set on fire.
So either Dmitry Prut, director of Avant Gallery in Miami Beach, has the cooling touch which manages to tame art and design seamlessly into a single space, or he's a masochist. 'I think our uniqueness lies in that our concept is very different,' Prut says, 'it's a special hybrid.'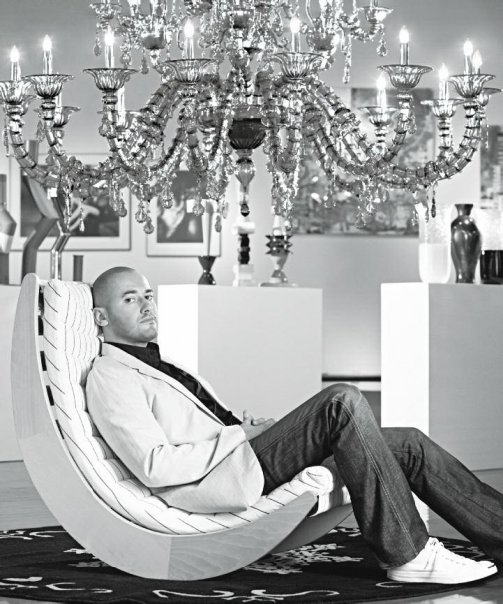 Dmitry Prut, Director of Avant Gallery
Formerly located at the edge of the Miami Design District, Avant Gallery will officially open its location across from the W and Gansevoort South Hotels in South Beach in time for Art Basel Miami Beach this December. 'We'll be back in the Design District in early 2012, when our bigger and more centrally-located space is ready,' Prut notes, 'our Miami Beach outpost will take us through Art Basel, making it more accessible.'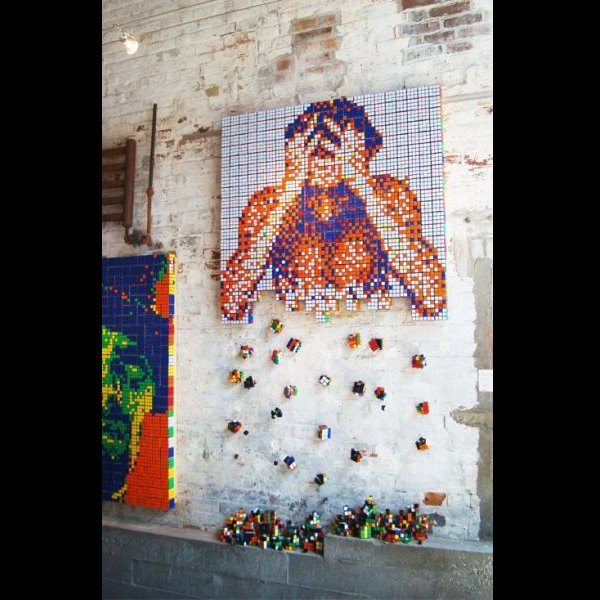 CubeWorks by Josh Chalom (installation view) 'Falling Apart' (2010) 50″ x 56″
Avant's contemporary art roster is a diverse circus of maverick Pop and Urban art forms: representing young and emerging talents such as Alec Monopoly, Alejandro Vigilante, Arno Elias and the Toronto-based CubeWorks collective. As for design, Avant holds the distinction as one of the sole distributors of the Airline 009 Chair, designed by Cory Grosser exclusively for Walt Disney Signature, as well as other eye-ticklers such as Dalí's Leda Chair (part of the Dalí Furniture Project) and the futuristic Hi-Can high fidelity canopy bed by Edoardo Carlino.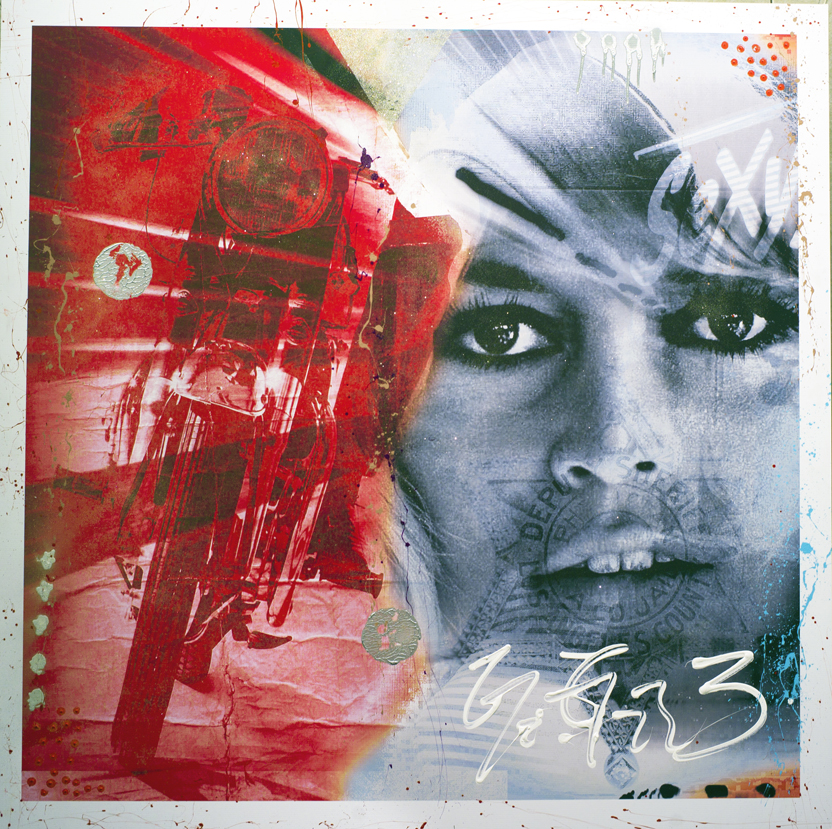 Arno Elias 'Bardot Escape' (2011) Mixed media on dibond, 48″ x 48."
How does this glorious madness come together? 'We're always evolving and keeping up with that I think will be in demand,' Prut says, 'and hopefully, half the time, I am right. I'm happy to see our growth and diversification in our programming, such as adding a street art element with Alec Monopoly as well as something on the opposite end of the spectrum, exemplified with the re-launch of Walt Disney's favorite chair, the Airline 009.'
Avant Gallery will keep walking the burning tightrope straddling art and design, and with the momentum already achieved, there's certainly further surprises in store as the busiest months of the year descend upon the 'Magic City.'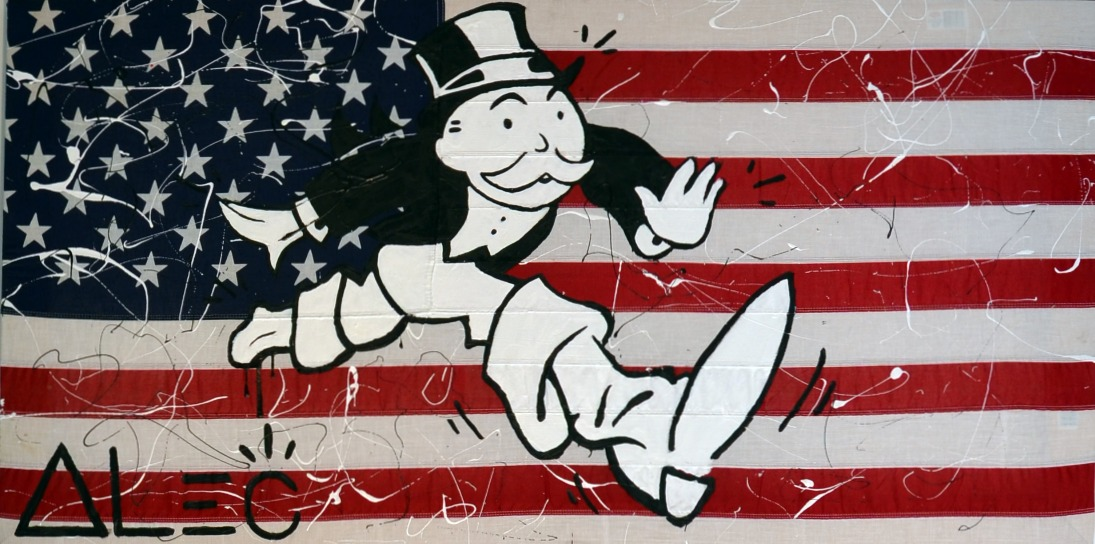 Alec Monopoly 'Running America' (2011) Acrylic on vintage American flag, 26″ x 52″
Photos Courtesy of Avant Gallery, Miami