[slidepress gallery='art-nest-exhibit-opening']
On May 17th, the "Nest" exhibit opened in New York, an inspiration beheld by artist David Foote, on the musings of XXXX Magazine contributor Anne Koch. As they say, "once upon a Time we built ourselves through a series of Constellations."
Artist David Foote has international success with his paintings, illustrations, children's books and films. His brush, his ink-pen, softens each canvas he touches, attracting the eye …like a bee to honey. Anne Koch is an "Alchemist".
"They live in the forest together. Join Us. Feel our Feathers. Smell our Scent. Drink our Ambrosia."
The Nest presented an installation of fifty painted sculptures, a video installation by M Peach, and an experience not to be forgotten. The entire space was reconstructed into a nest of with twigs and feathers abound while the guests embraced becoming birds for the evening.
David Foote is a Venezuelan artist based in New York. Foote recently celebrated the release of his first book in collaboration with author Lesley M. M. Blume published by Knopf and titled "Modern Fairies, Dwarves Goblins and Other Nasties." The book became a Best Seller a week after its release, becoming number 53 out of all the books in the world on the ranks of Amazon.com. Foote is currently working on two more Children's books as well as directing his first feature film. Foote's paintings are all created with a dip pen and India ink, injected over an acrylic painted canvas, this technique and style has become his signature.
His previous shows include his April of 2008 solo exhibit at Tribecas L Gallery studio presenting his painting series "New Girls". The success of the presentation led to Foote's second solo show "(in) Res-i-dence" hosted by Whitewall Magazine and Kwiat Diamonds in October of 2008. Shortly thereafter he had a showing at Scope with Gana Art Gallery during Art Basel 2008 and the release of his "David Foote Limited Edition No.10" exhibit in the spring of 2009 in collaboration with Bo Concept. And most recently he unveiled his latest solo venture "Madonna and Child" in the fall of 2010, which displayed twelve new paintings and over fifty works on paper. He has been featured in New York Magazine, Blackbook Magazine, Women's Wear Daily and Whitewall Magazine amongst others. He currently resides in New York City .
Anne Koch is a Dutch artist based in New York. She uses a variety of mediums in her work; from performance-art to film to sculpture. In May 2010 she performed at the Tate Modern Gallery in London and screened her (eat) film series of twenty-two short films in the turbine hall for the gallery's tenth birthday. A selection of those were shown at the Andrew Edlin Gallery and at the Dia Arts Centre, both in Chelsea, New York City. She was asked to donate a sculpture to the Museum of Art + Design in NYC for their annual fundraiser in May 2011. She also completed an artist residency in New Orleans, Louisiana, with the artist group Life Is Art Foundation. Anne Koch and her work has been featured in Vogue Italia, Women's Wear Daily, Purple Magazine, + Elle U.S., among others.  She recently was featured in XXXX Magazine's Voyeur exhibit at Art Basel Miami 2010 and in the current Voyeur Issue with her video art production That Night.
Mariana Martín Capriles -MPeach- is a New York-based Venezuelan artist. Her audiovisual work started in 2003 right after graduating from PRODiseño School of Visual Communication in Caracas, Venezuela. MPeach is best known as a pioneer in the Venezuelan electronic music & art scene. Her work is full of color, her objective to peer inside the relationship between sound and image. She enriches her work with a variety of techniques that go from analogue video mixing, video sampling, collage, stop motion animation to software based animation, graphics, video manipulation and analog light and image effects. An experimental approach to how video (image) & music (audio) relate and can be composed together to created new pieces, is a continuing theme and has become her trademark.
As an audiovisual performing artist her work includes events with Rotunda gallery and BRIC Contemporary Art (Brooklyn, NY) such as the 2009 contemporary art Gala in collaboration with renowned Venezuelan artist Anita Pantin, Participation with The Joshua Light Show Abrons Center Residency 2010, SOB's with Latin Grammy Award Winners Los Amigos Invisibles, Simpl3 CHACAO with her piece Pantone Chacao (Caracas, Venezuela), festivals such as the MXBEAT'08 (Toluca, Mx) with Todosantos sharing stage with mayor headlining artist Beastie Boys and MIA, SXSW 2007 and SXSW 2008 (Austin,Tx ) with Todosantos at Flamin Hotz Records showcases, POP Montreal 2007 with Todosantos, CMJ Music Marathon (NY, NY) with Todosantos, amongst others in cities around the US and Latin America.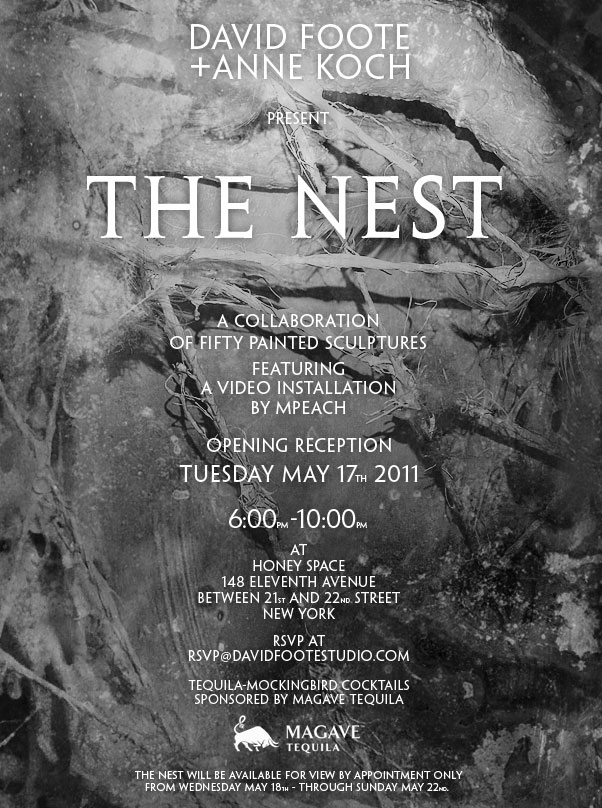 –
Indira Cesarine for XXXX Magazine
Photos by Jeffrey Gamble for XXXX Magazine